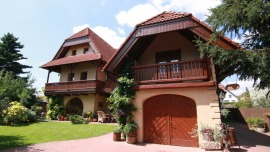 Prague out of center

→

Březiněves, Březiněves •
Prague Hotel Frydl, which belongs among the well known and established hotels and pensions in Prague. Hotel Frydl offer smile, meeting your wishes, individual services, help and all informations regarding Prague and the Czech republic. Frydl has very nice interior, furniture is made from wood and combined with ratan.
more info