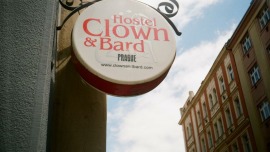 Prague close to center

→

Vinohrady, Prague 3 •
Hostel is located in a convenient part of town on the border of Zizkov and Vinohrady, only three tram stops from the city center. Zizkov is known as the most interesting and socially diverse urban environment with a huge selection of bars, beer gardens, cafes and restaurants. Hostel is ideal for travelers with a limited budget or for those who want to experience the culture of the local people and avoid the rush in standard accommodation. Free internet and Wi-Fi.
more info